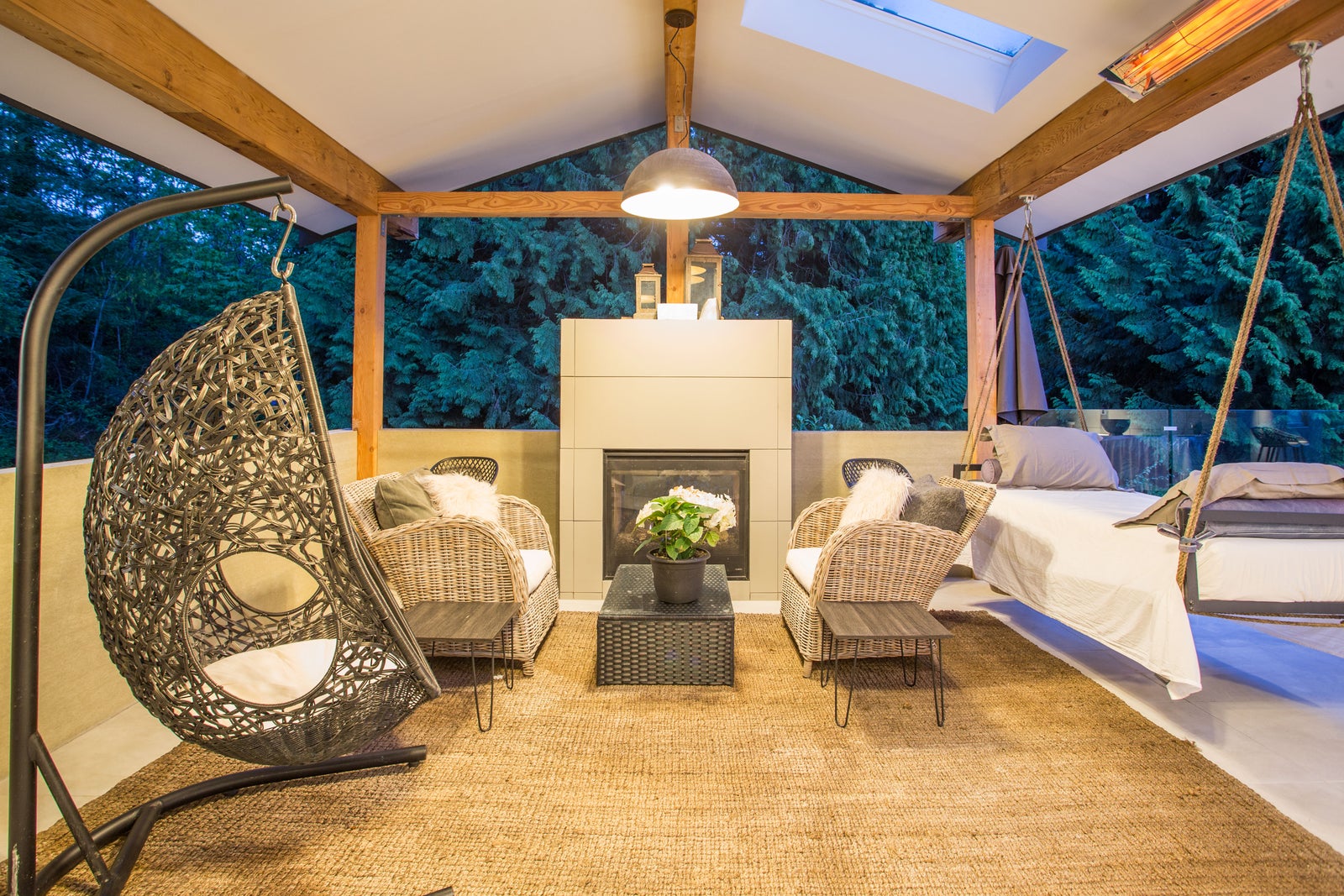 There is an abundance of LOUNGING KARMA in this idyllically designed outdoor patio haven. And if you don't know what Lounging Karma is read on... 
Call us eternal optimists! But we are sure SUMMER is here now! And wow, could I do with a little day nap! Even if you're not into taking a nap during the day, it is hard to resist the temptation of lounging in this inviting outdoor space. This covered patio has stylish VAULTED CEILINGS, a see-through outdoor GAS FIREPLACE, westcoast modern CEDAR BEAMS, built-in ceiling HEATER, it is quiet with only the sounds of birds chirping and, now you get the idea....plenty of LOUNGING KARMA. This home is owned and designed by a local designer who renovated and built an incredible home; one which could house a growing family and allow for areas of play, gathering and respite. Available now, homes with this much integrity and style are rare.
Book your private appointment now.