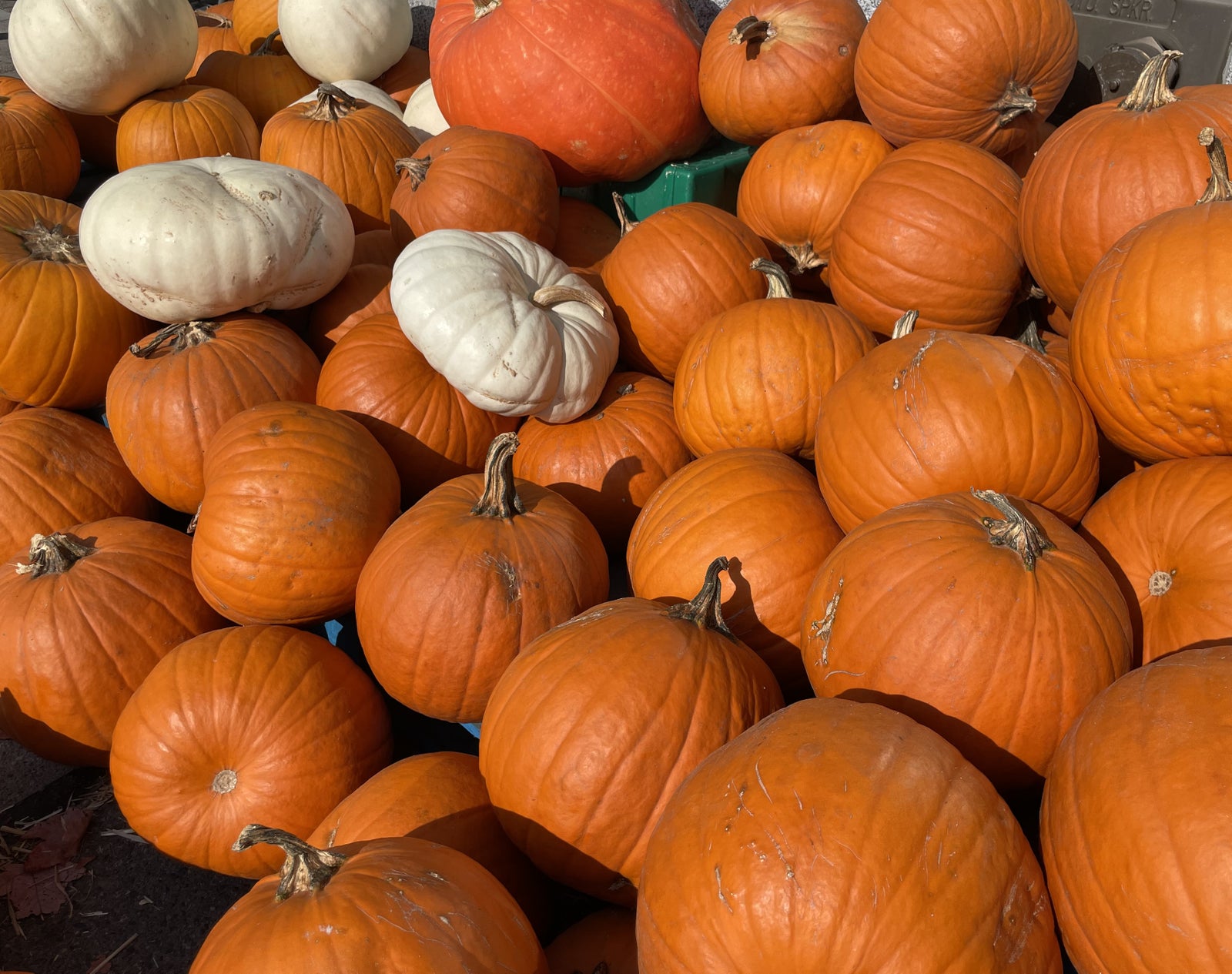 Do the first autumnal sightings of pumpkins at your local grocery store invoke happy memories of your childhood and pumpkin patches?
We hope so, because for autumn people the pumpkin is very special. It is such a versatile fruit - oh yes! another of those tricky vegetable imposters. It is, of course a member of the winter squash family, or 
Cucurbitaceae, which include cucumbers and melons. Tasty and fun their health benefits include being an 
excellent source of potassium, vitamin A and beta-carotene, the powerful antioxidant that gives orange vegetables and fruits their color. If you want to pick your perfect pumpkins for yourself  and are due a trip to one of our fantastic local pumpkin patches, then we 
highly recommend Laity Pumpkin Patch 
@ 21145 128th Ave in Maple Ridge
.